28 Jun

​3 things every woman launching a tech startup needs to do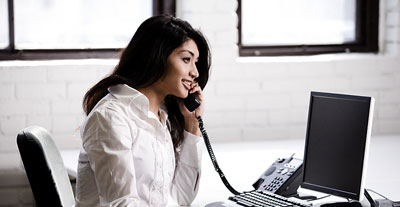 In the last 30 years in the United States, more women than men have graduated from college, and today 48 percent of medical school students are women.
Women are entering the workforce in the same numbers as men, but still make only 79 percent as much as their male counterparts. Women run only 4 percent of the fortune 500 companies, make up only 1 percent of all startup founders, and receive less than 10 percent of venture capital funding.
In the tech world, women face the same challenges as men, but they aren't letting that hold them back from leading innovative startups. Women are beginning to crack the boys' club of tech entrepreneurship. Charu Sharma, an award-winning entrepreneur and the author of Go Against the Flow: Women, Entrepreneurship, and Success, says that every woman who is thinking of launching a tech startup should do the following.
1. Make sure you have a sellable product
If you are one of the many women with creativity to burn, it's easy to spin out lots of exciting ideas, but it is crucial to think in clear and specific terms about who will pay for your product and why.
This simple exercise will help you do just that.
Fill in the blanks:
____ will use my app for ____.
____ will pay me for ____.
My sample answers:
Women in business schools will use my book to learn to build their companies.
Harvard Business School will pay me to train their aspiring entrepreneurs to build successful startups.
You should have strong answers before you think about raising money or quitting your job to pursue your entrepreneurial dreams. These questions can help you arrive at the answers:
Who are the user and buyer of my product? Are they the same person?
What do they want? What do they need?
Why will they choose my product over other options?
How much they will pay me?
Knowing exactly what need your product fills and who is most likely to buy it will help you inspire confidence in stakeholders, employees, clients, investors and even dubious friends and family.
2. Develop confidence
Too often women start off with a confidence deficit. If you are going to launch a tech startup, you're going to have to navigate some big egos, and without a ton of self-assurance it can be easy to be intimidated by them. Also, you must be able to project confidence if you are going to attract funding, top employees and support of all kinds.
To help you develop more confidence, ask yourself these three questions:
What are three things that make me feel more confident?
What are three things that make me feel less confident?
What are three things I can do to increase my confidence? (reflect on question 1 here.)
Here is how I answered the first question:
Dressing in business casual style makes me feel more authoritative and professional.
When I walk into a room with people who have some understanding of my past accomplishments I feel better able to pitch new ideas to them with confidence.
When I am prepared with a clear and concise idea of how I can provide value to someone I am meeting with I feel more confident about building a relationship with them and asking them for support.
3. Find a woman mentor
The importance of having a strong female mentor to guide you through the male-dominated tech world cannot be overstated. A good mentor will not only provide you with practical knowledge, but inspire you to keep going when you hit the inevitable roadblocks.
Not every successful entrepreneur is a good mentor, and it will take some work to find the right match. Start by looking for someone who is in the same market and running a startup at a scale that you aspire to achieve.
Googling and searching sites such as LinkedIn or Angel List are good ways to begin your search for a mentor. Most entrepreneurs have their emails readily available on their websites. Do your homework: learn about their careers and read their social media feeds and any articles they have published.
When you are ready to reach out, see if you have common connections on LinkedIn who can do an introduction. If not, take the plunge and contact them directly. Offer to treat a potential mentor for coffee or lunch, or ask if they would like you to meet them in their neighborhood for a walk. Don't ask them to travel any great distance to meet you. Go to them. Make it as easy as possible for them to connect with you in person.
Be prepared with some key questions, such as:
Once you had an idea, what were your next immediate steps? How did you validate your idea, build your app, start selling? What was the sequence of steps you took?
How do you set your metrics and timeline for goals?
How do you inspire your team to do their best work?
How has being a woman affected your journey as an entrepreneur?
Do you have specific advice for me to be able to communicate more assertively and directly?
Can you recommend anyone else I should meet with?
Launching a tech startup takes guts and grit, and the playing field still isn't level for women. The good news is that women are breaking barriers every day and showing us all the way forward. Not only are these women bringing exciting new products to market, they are also proving that women have what it takes to compete in one of the toughest business arenas in the world.
While the past still casts its shadow, the future is wide open. With the help of women entrepreneurs it can be one in which women are as respected as their male counterparts.
Join Dana Manciagli's Job Search Master Class® right now and immediately access the most comprehensive job search system currently available!