The world of job searching has changed. There are new systems and processes on the hiring side, and competition is increasing. Our business is relentlessly focused on helping candidates compete for meaningful employment. The job search process is missing from our country's educational system, and most candidates are operating with old techniques under old assumptions.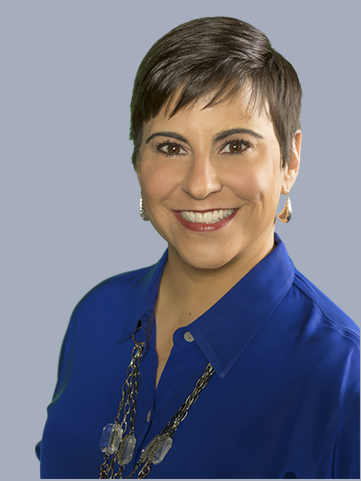 Dana Manciagli, President and Founder
She has had a remarkable career in global sales and marketing roles in Fortune 500 corporations. Retired from over a decade's tenure at Microsoft as worldwide sales general manager, Dana previously worked for Kodak as V.P. of worldwide marketing and climbed the corporate career ladder through Sea-Land, Avery Dennison, and IBM. Dana also helped grow a fast-growing technology start-up from the early stage to its IPO and sale.
Dana Manciagli has been a corporate executive for more than 30 years and has leveraged her employee hiring and management experience into author, blogger, keynote speaker, career coach, and global career expert. She is the founder of Job Search Master Class® and author of Cut the Crap™, Get a Job! A New Job Search Process for a New Era.
Dana has coached, interviewed, and hired thousands of job seekers. As a result, she has developed a proprietary job search and networking process. Her ideas and techniques are proven to be as effective for new college graduates as for senior executives. Dana has assisted thousands over the last five years, proving her innovative end-to-end solution just works.
She is now disrupting the industry with a cloud technology e-learning system designed to accelerate the job search's time and quality. Job Search Master Class®, Job Search Master Class® for Veterans, and Job Search Master Class® for Military Spouses are accessed worldwide by thousands of participants.
Named a top "Women of Influence" in Seattle, Dana lives and works in the Puget Sound, where she serves on the Worldwide Board of Junior Achievement. She is also a breast cancer conqueror and received her MBA at the Thunderbird School of Global Management in Arizona.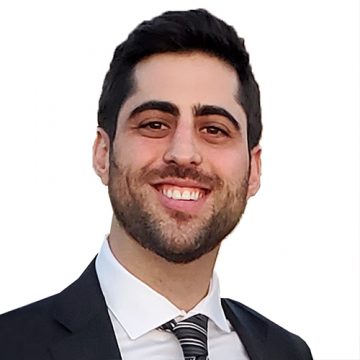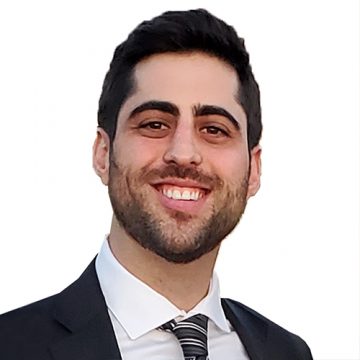 Chad Manciagli, Director, Business Development
Chad Manciagli has been a corporate sales and business development professional for more than 5 years. He has worked for world-class companies such as ADP, Citrix, and Infusionsoft, always focused on exceeding customer expectations.
Chad is a job search skills pro, constantly focused on bringing clear, effective, and innovative learning techniques to the forefront to help our Job Search Master Class® participants exceed their goals.
Chad received his Bachelor of Science in Business from the University of Arizona, Tucson, and currently lives in Scottsdale, Arizona.
Dana has been in the media or on stage delivering major keynotes regularly for three decades. She is a media-trained expert in delivering her message via live television, by radio or podcasts, or in print and blogs.
Award Winning Career Advice
"Before Job Search Master Class® I was wasting time applying to various job postings with little response. After Job Search Master Class®, with a laser focused job goal, applications were flipping into phone interviews. I attribute this to the Job Search Master Class® cover letter, which presented my skills to the hiring manager. This led to getting the in-person interview that eventually led to my new role."
Job Search Master Class® and the thorough interview preparation helped me to be skilled at behavior-based interviews and how to be successful on a video interview. Job Search Master Class® also helped me to get my Resume and LinkedIn profile updated with the right kind of information and aligned to the job positions I'm interested in.
"The benefits from Job Search Master Class® have been tremendous for me. Once I started applying the methods and technics that I learned from Job Search Master Class®, I got more call backs, more interviews, and I kept making it the final interview rounds. I felt like I got better at job searching every day. One of the most important things I learned was how to make myself a worthy candidate. "
"Before taking this class, I was completely unaware of all the different tactics used to network and get your foot in the door. I now feel extremely confident in my job - hunting abilities all the way fro m searching to interviewing to following up afterwards all the way into my first day on the job. "


"Everything, it was excellent. The best job presentation I have seen in a very long time. It was great. The presenter, Dana was exceptional "


"This course has given me the leap of faith that I need moving forward to apply for any job I want in any industry. Thank you! I wish I had completed a course like this earlier in my career."


"This entire program is what I have been needing to become "unstuck", and focus my efforts on the job search. I can't thank you enough!"


"Everything! The templates, Dana's presentations, advice and recommendations, exceptional! I know that with following her recommendations, I will definitely nail every single job and/or position that I apply for. She showed us how to do it the right way! "


"Ms. Dana is a great facilitator, and the worksheets are very, very helpful. It makes you scratch the previous resumes and cover letters to start anew. You can see the differences immediately."


"Everything is great, fast paces, keeps my attention and very relevant. Thanks again for sharing your experience, knowledge and wisdom."


"Dana clearly broke down an otherwise intimidating process into gentle, bite-sized portions, and gave me the templates to succeed. Thank you so much!"


"I love having access to all the products in one place. Dana, you are a magnificent presenter with a wealth of knowledge - thank you for sharing it with us!"