We want to help you be confident and successful in your job search. At no cost to you, please take advantage of our expert career advice and gain clarity on what to do at each step of the job search process. 
Search by topic through our hundreds of articles about the job search, written by our experts current on today's issues.
Download Top 10 Networking Bloopers to Avoid and learn the most common "bad behaviors" of networking.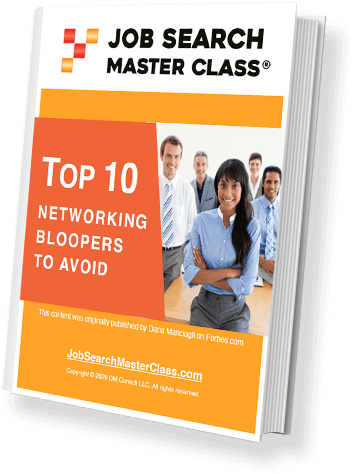 Be the top candidate at every job or career fair. This one-of-a-kind tool kit has video instruction and handouts for you to prepare, show up, and follow up!