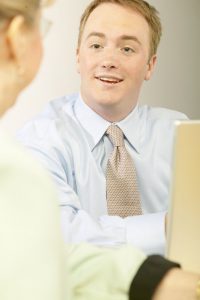 The millennial generation will surpass the baby boomers as the nation's largest living generation sometime this year, according to U.S. Census population projections. Millennials (whom we define as between ages 18 to 34 in 2015) are projected to number 75.3 million, more than the projected 74.9 million boomers (ages 51 to 69).
And, millennials are on track to become the majority of the workforce in 2015.
The problem? HR departments may be unprepared.
Millennial expectations
The most tech-savvy generation yet, millennials expect openness and transparency. They want real-time services and solutions, and aren't satisfied to accept the status quo. HR departments that fail to recognize these values are likely to suffer high millennial employee attrition rates, which will severely hamper attempts to create a viable workforce and workplace.
One of the key challenges HR faces with this generational shift includes determining how to streamline tech solutions for a generation of workers raised on apps. Luckily, there are currently several options on the market that can improve HR services and increase employee satisfaction.
1. Timesheet Services
Millennials are accustomed to getting what they need now, not waiting. Whether it's shopping or transportation, convenience is key. So when it comes to something they find inconvenient, such as filling out timesheets, the solutions need to be simple, easy to use, and available on mobile devices.
Timesheet services like TSheets and When I Work give HR and employees simple visibility into their hours and scheduling — even letting them swap shifts if necessary — all from their mobile phones. The result is fewer questions about timesheets, more productivity, happier employees and better management of hours and scheduling.
2. Financial tools
Despite being poised for success in the workplace, millennials are more prone to debt and reduced income than any other generation since they carry more student loan debt. In fact, in a Pew study, 36 percent of millennials say that student loan debt is their biggest financial concern.
Given these challenges, millennials are still navigating the waters of financial best practices and will benefit from guidance. HR can help by offering a range of financial services that are valuable, while being optional for employees to use.
Financial apps like Mint.com or Level Money can help employees understand how much spending money they have and how much they should be saving. Both apps have simple-to-use interfaces that also work on mobile devices, so employees can keep a close watch on spending.
But as we also know, bills don't always come when it's convenient. That's why giving employees access to their payroll schedule can reduce the possibility that they'll incur overdraft fees or will take on more debt from using credit cards.
For hourly employees, HR can provide some control of income flow with Activehours, an app that lets staff decide when they get paid for hourly work. According to a recent Ypulse survey, 71 percent of millennials like or love the idea of on-demand pay, and one in four believe that on-demand pay would have a bigger impact on their finances than an increase in their pay rate. The app also has begun integrating with timesheet solutions, so employees can seamlessly use it while managing and viewing their hours.
3. Keep services in one place
It can be really difficult for employees to keep track of multiple sites providing access to — or the means to view — personal information and pay, insurance, or tax details. And how many times has HR been similarly challenged? It's important to streamline the process and visibility on both ends, which is why many companies are now employing all-in-one HR services such as Zenefits and Bamboo to simplify a previously disconnected and cumbersome process.
Pay it forward
With so many more tools available for HR to make their own work lives easier, why shouldn't the same be done for millennial employees? Doing so can help make their work lives easier and happier, and lead to longer-lasting engagement and job satisfaction.
If HR staff is worried about how to make recommendations to their more tech-savvy and younger employees, it shouldn't be because they don't know what services might work best for their workplace. Explore apps and services that millennials are already using to manage their own lives, such as messaging and project management apps.
Offering mobile apps and services, testing and incorporating tools that consolidate related information sources, and "walking the talk" will help companies engage their employees more and better retain those tech-savvy millennials.