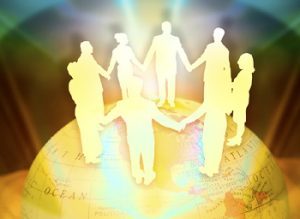 When it came time for Shmulik Weller, CEO of SundaySky, to expand his company from Tel Aviv, Israel, and open a new U.S. headquarters in New York, he was challenged with maintaining the corporate culture as the business grew.
Not only was the employee count growing quickly, but there were time differences, new languages and unique cultures to contend with — not to mention the fact that many employees would not be able to meet each other face-to-face.
I spoke with Weller for his advice and best practices to help business leaders maintain their company culture during high-growth periods, whether expanding across continents or just to a new city.
Here are his three tips:
1. Build the right team
The foundation of everything in business starts with the people you hire, and Weller suggests founders compare the skill-versus-will attributes of new recruits. Are the candidates coachable? Do they constantly learn new things on their own, within the job or outside of it? Do they have the will to learn new ideas they might not already know?
"Coachability" is a trait SundaySky executives always look for in potential new hires as well as a characteristic the executives embody themselves, says Weller. Appreciate every employee's past experiences, but also be sure to set new hires' expectations to adjust for new roles by suggesting they absorb as much as possible during the first few weeks.
While each office usually has its own sub-culture, startups should embrace and uphold a unified company spirit across all locations. "We're still very conscious of who we recruit in order to preserve the culture we've built," Weller says. "We're fortunate to be able to recruit from a large pool of candidates who are at the top of their games."
When hiring for a new position, don't just look for someone at the top of his or her game; take the time to find a candidate who embodies the corporate spirit and brings a combination of creativity and intelligence to the company. Also, make sure each candidate meets with multiple people on the team. Still today, Weller makes the effort to meet each candidate personally (via Skype if necessary).
2. Encourage professional development
Weller says he and co-founder Yaniv Axen have been able to foster an environment of constant education with a strong work ethic and plenty of fun along the way. Executives can establish a learning organization, and emphasize team growth by learning from and coaching each other.
At SundaySky, this ethos has filtered throughout the organization that now spans offices in four countries. Maintaining the company's culture of working hard and celebrating success together has been the most important priority for Weller as he and his team continue to build the company around the globe.
It's especially important for companies with multiple offices to host offsite training weeks where dispersed teams come together to roleplay, share lessons and knowledge, and practice skills such as attentive listening and objection handling.
Another facet to this educational culture is learning by mistakes. Making mistakes should not be judged or looked down upon, says Weller, as long as everyone is learning from those mistakes. This creates an environment where coachable people thrive.
3. Empower the whole team
Socrates based his leadership style on letting his counterparts reach the answers themselves rather than telling them what to do. Weller learns from his team all the time and is focused on providing them with the infrastructure to succeed and excel, which makes sense for an executive who admires Socrates as a leader. Weller advises company leaders to empower everyone on the team to reach their own answers, rather than delegating, which helps hone critical thinking skills.
In his experience, the results of this approach are apparent in the quality and collaborative nature of the SundaySky team. Additionally, ownership and accountability are core to the culture and highly valued. Weller is adamant about allowing every person the freedom to be accountable for his or her roles — to be the CEOs of their own domains. And he communicates this to every new hire, too.
For startups that strive to become global organizations, it's important to balance and preserve the same innate energy, ambition, and enthusiasm from their origins. "Potential employees value the quality of the team you've built," says Weller, "and they will want to uphold that even as they help grow the company in their own ways."