14 Nov

3 ways to jump into freelancing and land on your feet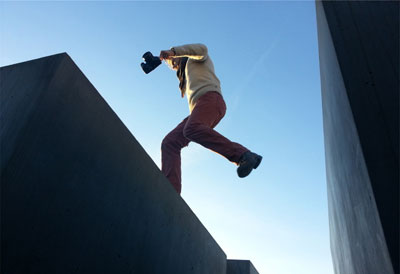 It's no secret that the freelance workforce is on the rise.
According to a study by Intuit, 60 million Americans will be freelancing by 2020, making up more than 40 percent of the workforce.
If this number holds true, this means that over the next four years, millions of Americans will branch out on their own either to supplement their existing careers or to replace them.
In fact, the number of Americans who voluntarily quit their jobs climbed to the highest number since April 2008 when, in November 2015, 2.8 million Americans left an employer.
The transition from a 9-to-5 job to a successful freelance career can be stressful and intimidating. However, freelancing gives you the chance to be your own boss, work from anywhere, and do what you love, making the risk worth the reward.
With the right resources and guidance, you can build the career you really want and mitigate some of the stress and uncertainty that comes along with making a major career shift.
An online marketplace can lower the barriers traditionally associated with starting a freelancing career.
Constantine Anastasakis, Senior Director of Business Development at Fiverr, one such marketplace, offers some tips for people who are looking to make the move to freelancing.
1. Identify your passion and learn to market it
According to Anastasakis, when it comes to freelancing, the most important thing you can do is identify your passion and learn to market yourself.
"As with any career, pursuing a field you're passionate about will ultimately bring the most long-term fulfillment," he said. "With freelancing, there are almost no limits to what you can do, which allows you to break into any industry."
Once you find your passion, tell everyone about it. Start with your friends and family, and expand your outreach into broader communities.
Network within freelance communities to learn about others' experiences and to share your own. This can help you connect with new clients or potential partners to expand your offerings.
As you go, compile a portfolio of your work with positive feedback from clients that speaks to the quality of your work.
2. Create a steady and recurring customer base
Maintaining a steady base of happy clients is essential to a successful freelance career.
"Customers keep you in business, and their experiences determine whether or not they hire you again or refer you to their friends," Anastasakis explained. "This is where utilizing technology can help a new freelancer, especially if you're starting to build your business without a large personal network to approach."
Online marketplaces can connect you to millions of buyers who are looking for the types of services you sell. There are thousands of online tools that can help you get started. You just have to find the resources that are right for you.
3. Develop a deep savings bench
Before diving head first into a freelance career, make sure you can financially support yourself. It's a good idea to start freelancing on the side of your full-time gig before making the jump. This will allow you to save money, as well as get a feel for how much income you'll bring in each month.
"Due to the nature of freelancing, some months will be busier than others, and feeling out the ebb and flow of the work will allow you to plan strategically for the future," he said. "You can also make sure you love what you do and see it as sustainable before making any long-term commitments."
Taking the plunge into freelancing can be a scary move, especially if you've never freelanced before. Start with small steps. Freelance on the side, build up a customer base, pursue your passion, and market yourself. As you follow these simple tips, you'll be able to turn to freelancing confidently to build a career you really love.