14 Jun

4 reasons you should take a gap year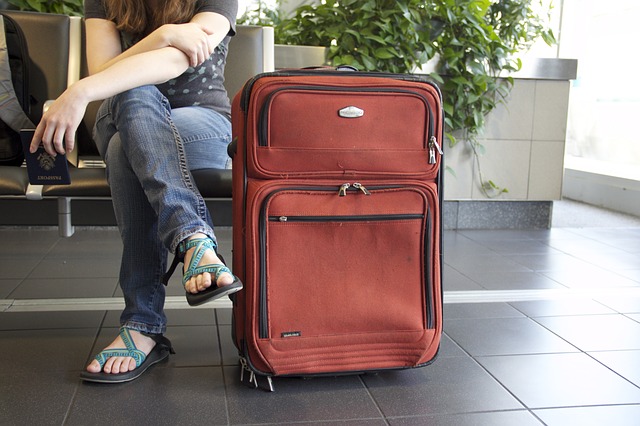 Chances are good that you're at least vaguely familiar with the concept of a "gap year" — time off between schooling and work, something that is quite common in the United Kingdom.
Even Malia Obama recently made headlines by postponing her own college experience for a year.
While the idea of a gap year has historically been the provenance of the young, if you haven't taken a gap year (or have never contemplated the idea), now might be your golden opportunity.
According to a recent study conducted by Hostelworld, taking a gap year — defined as a one-year break away from school and/or work — is an emerging trend in the United States. The concept is gaining popularity as younger generations embrace the notion of taking time off to travel.
Hostelworld's study found that only 26 percent of respondents have taken a gap year, but more than 50 percent of those between the ages of 18 and 30 who have not yet taken a gap year said they would consider doing so at some point.
I sat down with Feargal Mooney, travel expert and CEO of Hostelworld, the world's largest hostel booking platform, to discuss why students and working professionals alike should consider taking a gap year. Here's what he had to say:
1. It's never too late to take a gap year
We often think of a gap year as a one-year break between high school and college, but the reality is that you can take a gap year at any point in time. In fact, approximately 58 percent of Hostelworld survey respondents who have taken a gap year did so after college in their 20s, 30s, and beyond.
"There's value in taking time off to travel no matter how old you are or what stage of life you're in," says Mooney. "Gap years aren't just for students. It's an opportunity to learn more about yourself and the world around you in a way that can reinvigorate creativity and shed new light on old routines."
2. It's more affordable than you might think it is
Money is a major concern for those on the fence about taking a gap year. Hostelworld's research shows that of those who have not taken a gap year, 62 percent said they wouldn't even consider doing so in the future — the most common reason being finances.
Interestingly, concerns over cost do not vary significantly between income levels. However, our worries may be misplaced. UK citizens spend an average of just $3,820 to take a gap year traveling. By comparison US citizens spend an average $24,061 for one year of college tuition.
"There's a major misconception out there that taking a gap year to travel will break the bank," says Mooney. "But the truth is, taking a gap year can be very affordable as long as you're a savvy traveler. For those looking to travel on a budget, consider staying in a hostel, planning out airfare in advance, and cooking a few meals yourself each week, instead of eating out."
3. Time off can be contagious, and that's a good thing
According to a recent report by Project: Time Off, unused vacation time in America now totals $272 billion. In the United States, we're unlikely to take the personal days given to us and even less likely to take additional time off. Hostelworld's recent study suggests the first step is to give time off a try, because those who have taken extended time off are much more likely to consider taking a gap year in the future.
"Once you try traveling, you're more likely to embrace time off down the road," says Mooney. "This indicates that those who are taking time off to travel are seeing value in it and are ready to embrace this growing trend. There's so much out there to explore. Taking time to travel doesn't mean sacrificing your career. Quite the contrary — travel enriches both our personal and professional lives."
4. There are numerous personal and professional benefits
There are major benefits associated with time off spent traveling. Those who took a gap year to travel say they learned about the themselves and the world around them, had new experiences, made new friends, and much, much more.
"Travel is such a personal experience, and that means everyone walks away from their time off with something different," says Mooney. "If you're not sure a gap year is the right path for you, I'd still encourage you to incorporate travel into your journey in some form. There's so much out there to see and you'd be amazed what you can learn from other cultures, people, and places."
Join Dana Manciagli's Job Search Master Class® right now and immediately access the most comprehensive job search system currently available!