07 Dec

4 secrets of 'Superbosses'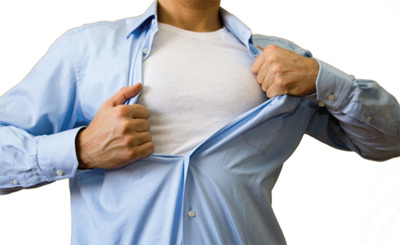 What do Lorne Michaels, Ralph Lauren, Alice Waters, George Lucas, and Miles Davis have in common?
They are business leaders and creative icons with tremendous track records who all share something that differentiates them from their peers and competitors: They helped develop the best talent in their industries, who in turn helped them become the legendary successes they are today.
These leaders are superbosses, and they've figured out how to win by identifying, motivating, inspiring, teaching, and leveraging talent in new ways.
But the good news is that anyone – at any level in any organization – can become a superboss.
I spoke to Professor Sydney Finkelstein, Steven Roth professor of management and faculty director of the center for leadership at the Tuck School of Business at Dartmouth College, and author of Superbosses. He shared some "secrets of the superboss" with me, telling me how any ordinary leader can rise to the top.
1. Get more creative in how you hire talent
One of the best ways to do this is to become a talent spotter or talent scout. Be on the lookout for high potential wherever you are, not just at work.
Don't wait for the resumes to come in, but keep your eyes peeled for someone who's got that something special. And when you find it, don't be afraid to hire them, even on the spot.
Too many people are beholden to ponderous recruiting practices, but you don't have to be. If it means dispensing with the job description, and hiring someone even when a job doesn't already exist, so be it. The old approaches don't work so well, so why not try to be more creative in hiring talent?
2. Don't just raise the bar on expectations; give people a reason to meet — and exceed — those expectations
Everyone lives in a 24/7 world these days, and burnout is common. Try instilling a sense of confidence into your people, reminding them of why they're on the team, what they're capable of, and why what you're doing is so important.
Ralph Lauren used to tell his managers how they were the ones who set the standard, and other companies would be watching, following, but never catching up. This message has to be authentic, of course, but it can be very powerful as well.
People need a reason to believe. Give it to them.
3. Bring back the apprenticeship model of developing talent
For centuries, the primary way someone would learn his or her craft was through an apprenticeship, working hand-in-hand with a more experienced master. Why not do the same?
That means giving people big opportunities at the same time as you're rolling up your sleeves and working, periodically, closely together with your team member. This is not micro-management, but it's also not the opposite.
Don't get scared away from being deeply involved in what your team is doing. As long as you're not doing their work for them, but instead looking for opportunities to teach employees about the business, and sharing your experience with them, you'll be creating value.
4. Push your team to be both collaborative and competitive at the same time
This might sound like an impossible task, but in fact the best teams have learned how to work together without losing that competitive edge.
Lorne Michaels, the executive producer of Saturday Night Live, forces collaboration by creating a program structure that requires skits (as opposed to stand-up comedy). Performers and writers have to collaborate to get any airtime.
But Michaels also pushes competition by ensuring that there are always more skits than there is time on the show, forcing the same people who are collaborating to simultaneously compete with each other to secure a spot in the lineup.
Superbosses are willing to take some risk in how they do their job as leaders and bosses, and that's the thing that all of these tips have in common. They are innovative when it comes to leadership and developing talent, and it pays off.
There's nothing keeping you from employing the same techniques in your own team, and the payoff can be dramatic. After all, when you surround yourself with highly-motivated and engaged people who are learning and getting better by working with you, your own job performance will be enhanced too. It's a classic win-win.
Join Dana Manciagli's Job Search Master Class® right now and immediately access the most comprehensive job search system currently available!