24 Apr

4 ways to make your relocation successful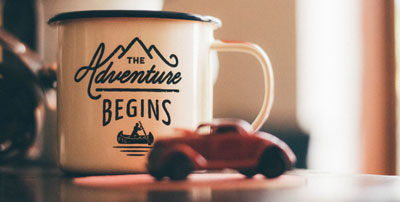 Accepting a new job can be a thrilling new chapter in your career and in your life.
Sometimes, this new chapter comes with the added challenge of moving to a new city, state, or even country, to take advantage of the offer. How can you best juggle your new responsibilities and a new city?
Relocation is a reality that can offer many opportunities for growth, but it takes the right knowledge to make the best of the generous offer from your new employer. According to the experts at BridgeStreet Global Hospitality, it's in the best interests of the hiring company to set you up for success in your new role and get you acquainted with your new routines.
"The internet has made it easier for companies to attract the top talent from across the country," said Paula Holloway, director of global relocation accounts at BridgeStreet Global Hospitality. "Once the offer is made, it's vital that employer and employee work together to make the transition as smooth as possible, so the new employee can make their highest contribution as soon as possible."
If you're on the hunt for greener pastures — in both career and location — don't shy away from applying to a company outside of your current city limits. With these tips from BridgeStreet, you can confidently accept a relocation offer and make all the right moves for your future.
1. Ask the right questions
Find an advocate in the HR department or on the management team who can answer honestly any questions about accommodations, transitions, or even the best pizza spot in town. Establish a rapport that provides open lines of communication during the transition.
"HR professionals are key to the new-employee transition and should be seen as a valuable resource during any relocation," said Holloway.
2. Know the numbers
Be clear on how costs will be handled, for example, will you get a lump sum, a per diem, or reimbursed moving expenses? There are many ways to manage relocation, and it's important to know how to prepare financially. Look up tax information and tally potential tax consequences into your budget, too.
"One of the most common problems with a relocation is how to handle expenses," said Holloway. "It's in the employee's best interest to get everything spelled out ahead of time so they can develop strategies for managing their allotment."
3. Keep a rhythm
Keep up with physical, mental, and emotional wellness before, during, and after a move. Simple amenities such as cooking in a full kitchen or being within walking distance of a great bike path can help anchor the busy days of a new professional role.
"Choosing a serviced apartment over a hotel room is very beneficial to employee well-being during a relocation," said Holloway. "Even if they are looking for the right house or apartment, employees should look for alternative temporary accommodations that can help keep up healthy routines."
4. Don't be afraid to negotiate
Employers have plenty of options when it comes to accommodations, services, and programs — new employees can prioritize wellness and performance by selecting options that maintain normalcy while mitigating stress.
"Companies are investing significant resources into any job candidate they relocate," said Holloway. "Being transparent with their needs and working with the HR department and other advocates in their new workplace can help candidates develop the right relocation plan for their lifestyle."
Relocating to a new city for a job can be highly rewarding for both the candidate and the company. If you're selected for relocation, take pride in your opportunity and work with your advocates in your new company to ensure a healthy and happy transition to this next chapter in your life. Asking the right questions, knowing the numbers, keeping healthy routines, and negotiating benefits can make all the difference.
Join Dana Manciagli's Job Search Master Class® right now and immediately access the most comprehensive job search system currently available!