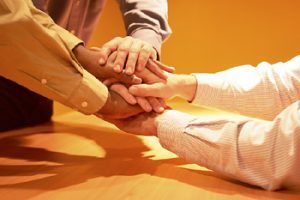 From personalities that clash to deadlines that conflict, cross-departmental collaboration isn't always easy.
You might hear phrases like, "I just don't get those people in marketing. Why is every request for financial data for their materials a last-minute rush?"
Or someone might complain about why it takes IT so long to clear help-desk tickets.
In any organization, communicating your needs to people in a different group can be like trying to converse in a language you don't understand. Why does it have to be that way?
Asked to weigh in on the top challenges facing accounting and finance staff when working with colleagues in other departments, chief financial officers polled by financial staffing firm Robert Half Finance & Accounting identified four issues as most problematic:
Learning to interact with a variety of personalities (39 percent)
Managing stress in crisis situations (22 percent)
Prioritizing conflicting deadlines (19 percent)
Conveying financial information in non-financial terms (19 percent)
Sure, it's your department head's job to make sure your team works well with people from all over the company, but there's a lot you can do, too, as an individual. Luckily, there are many ways to improve cross-departmental interactions as an employee.
1. "Personality" speaking
From natural-born leaders and mediators to nose-to-the-grindstone workers, diverse personalities abound in every business. And that means clashes can (and do) occur.
An awareness of the different personality types in your firm, along with an understanding of what each distinct work style brings to the table, is a key to successful collaboration.
Organizing and participating in companywide team-building activities can help you to learn to interact with your colleagues and find the positive strengths in all personalities, as can spending time together socially at business gatherings, lunch or after work.
2. Stress not
Though workplace stress is found throughout a company, one department may not be able to relate to the unique pressures facing staff in another area of the business. That's why, in working together, it's important to try not only to understand, but also to empathize with the strain your colleagues feel in their jobs. And, in the same vein, not to be shy about expressing your own needs, either.
When collaboration gets hairy and it's necessary to cut some cross-departmental tension, humor can work wonders— just be sure to choose inoffensive topics to joke about, and never single anyone out.
3. Open up
Information sharing can go a long way toward making people in other departments aware of your deadlines. But some of them may sit on another floor or work in an entirely different building from you. Consider meeting regularly face to face, if possible, or via conference call.
Incorporate such tools as instant messaging, the company intranet, and web applications that allow reports to be edited by multiple users to promote collaboration. You can also use these tools to get the word out about various employees' needs during busy periods.
4. Talk the talk
Chances are, you're used to explaining work matters to folks in your own department in a particular manner, using vocabulary and jargon that may not be easy for staff in other areas of the business (and other lines of work) to decipher.
No surprise, but the trick here is learning how to convey information in terms that co-workers outside of your department will be able to easily understand. Honing your soft skills can help with that, along with the use of visuals, such as pie charts and graphics, to get your point across clearly.
At the times when working with employees in other departments becomes challenging, remember that others within the organization have ideas and talents to contribute as well.
When everyone gets — and works — together, that's cross-departmental collaboration at its finest.