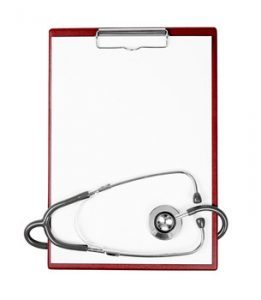 Health care can be an absolute headache for both businesses and employees. For HR managers who are trying to keep their employees happy and healthy, managing it can feel like an actual illness.
As someone who's spent the last 15 years helping companies choose and manage their health care plans, Cheryl Swirnow, co-founder and CEO of Sherpaa, noticed that many businesses are failing to use their benefits efficiently.
In most cases, the cause is either the choice of the wrong plan for their business type or the inability to properly educate employees on what their insurance policies cover.
The result is a workforce that does not proactively seek out preventative medical care, ultimately leading to a loss of overall productivity and an "unhealthy" business.
First steps
In order for businesses to attract new professionals and retain their current employees, they first need to identify optimal health insurance plans by understanding their particular needs and scaling programs for the size and budget of the organization.
Next, businesses need to implement user-centered solutions that help employees navigate the health insurance landscape, which is where most problems can arise.
Once employees understand what their health insurance does and does not cover, they will avoid overcharges and billing errors, saving them both time and money. However, jumping the hurdle of employee comprehension can be harder than it may seem. Studies on health care literacy today actually show that the majority of Americans know very little about how health insurance works.
This may be caused by the simple fact that businesses lack the resources to guide employees through the ins and outs of an insurance plan, and the insurance companies don't provide the resources either.
This is the stage at which a telehealth service or third party consultancy can become a valuable tool, working both with HR managers and with a company's employees. The service works with HR managers to identify the most strategic benefits packages to offer. And many offer employees the ability to speak with insurance guides who will help them understand their bills and communicate with providers and insurance companies on their behalf to resolve any issues.
Benefits of efficiency
According to Swirnow, improving the efficiency of health insurance policies not only improves employee health and satisfaction, but also has real impact on operational costs. For example, last year, the average small business in New York saw a 14 percent premium increase. For Sherpaa's customers, however, this fee hike was 2.35 percent due to the effectiveness of policy and benefits management.
In today's climate of health insurance mergers that increasingly create conglomerates and may affect annual group rate premiums, HR managers will have to be even more strategic in identifying and delivering the right health plans to their employees. The threat of health insurance monopolies with no incentive to compete for the wellbeing of the end customer (your employees) makes it more important than ever for HR professionals to be informed when it comes to choosing the right group health plan.
And Swirnow recommends, "If you need help, ask for it!" Third-party navigators can be a lifesaver for HR managers overwhelmed by regulations and the repercussions of changing legislation.
Ultimately, it is only by being strategic and making careful decisions in choosing a group policy that HR managers will be able to "future-proof" their organization's most important resource: a healthy and happy workforce.