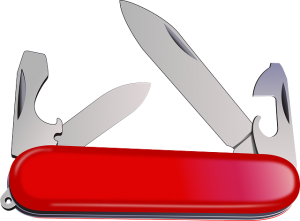 McKinsey & Co. recently estimated that the second industrial revolution is 10 times faster and more than 300 times as powerful as the first industrial revolution.
According to McKinsey, this gives the current one more than 3,000 times the impact of the last one. A tsunami of change is coming. The critical decisions we make today will determine whether we become obsolete or indispensable tomorrow.
Dennis Stearns, an award winning financial planner, author, scenario futurist, and president of Stearns Financial Group, spoke at TEDx Greensboro about the future of jobs in our rapidly changing world. His TEDx talk came from working with his clients to make sure their future savings for financial independence actually materialized. He also did dozens of interviews with industry leaders and career experts.
Stearns predicts that in 10 to 20 years, as many as 40 to 50 percent of today's jobs will no longer exist or will be greatly marginalized. However, many new jobs will be created by the second industrial revolution, and today's "skills gap" will continue to grow in America, over today's 5 million unfilled jobs.
So how do you make yourself indispensible in the rapidly changing job market? According to Stearns, the first step is learning how to make better decisions. He refers to the best-selling book Decisive, by Chip Heath and Dan Heath, which describes four villains that disrupt our decision-making: Narrow Framing, Confirmation Bias, Short-Term Emotion , and Overconfidence.
"Narrow framing refers to focusing on the obvious while ignoring outlying options," says Stearns. " Confirmation biasmeans searching for information that confirms our established opinions. Short-term emotion is defined as allowing emotion to cloud our decisions. And overconfidence… well, we all know people who think they know more than they actually do. Overconfidence will be a killer decision flaw as the massive change of today's industrial revolution plays out."
Understanding these decision flaws, being able to spot them before poor decisions are made, then actively preparing for your future will ensure that you will be an indispensible treasure in the work force. Stearns offers these tactics to help you rise to the top.
1. Be Good at What You Do
Sounds obvious, but studies show that more than 70 percent of workers don't take the time to learn and develop high-level skills for their current job. Being good may not be enough in tomorrow's world. Become a master at what you do.
2. Sharpen Your EQ Skills
A person's emotional intelligence quotient (EQ) has been shown to be one of the best predictors of whether they rise to the top in their organization or get booted out the door. "EQ denotes a high ability to shift gears in different social and business settings, saying the right thing at the right time, and knowing when to listen and when to talk," Stearns explains. If you think you may have an EQ deficit, hiring a coach could mean the difference between a great future career and a mediocre one.
3. Continually Explore Better Processes
Perfecting and evolving the work process is critical for a business' long-term success. What might this mean to individual employees? Processes that have worked in the past might not always be the best for the future. Being the one who brings bigger and better techniques into the company's fold sheds light on that person's value and sets him or her up for continued success.
4. Sharpen Practical Creativity
Employers say it's hard finding people who come up with good ideas they can implement. It may be harder to sharpen your skills in this particular area, but there are things you can do, even if you're not prone to creativity. Surround yourself with creative mentors and teammates. Go to conferences outside your industry. You'll be surprised how, combined with a strong process, your productivity can improve.
5. Network Smarter
Good networking includes going to workshops and conferences in and outside your industry. Great networking means seeking out several people every week to have coffee with who are successful and listening intently, even if there isn't an obvious benefit to you in the short term.
"Solid decision-making and preparation for the future are mandatory for me as a successful business owner and professional financial planner," Stearns says. "The future stars around you are preparing and figuring out how to make themselves absolutely indispensable to their organization."
Are you ready to surf the tsunami of change that is coming — or will you be crushed by it?