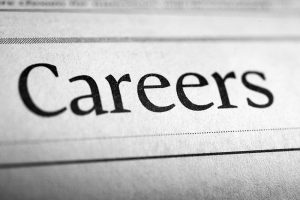 Previously I've written about how to use the Business Journals to set goals, find hiring managers, and identify multiple target companies in your area.
If you haven't invested in your local Business Journal or don't spend time reading it, you're missing out. If you do have an online or print subscription to your local Business Journal, you can maximize the value of your investment by using it to get your next career move in motion or learn how to network better.
Let's get straight to the career move actions you can take right away! And the specific features of the Business Journals that will help you along the way.
Research before applying
If you are searching for a job today, stop those random acts of application right now! No more papering the planet with résumés and applications. Pause and do your homework. Careful and thorough research will make your application stand out and increase your chances to win an interview. For each position you are considering, spend plenty of time doing these three things:
Search your local Business Journal site for articles about the target company, such as recent stories, key executive moves, new construction, mergers and acquisitions and awards they may have won. Don't stop with your target company, do the same for their competition.
Go to the company's website and read it all, not just the main pages. Use Bing or Google to do a web search and read speeches and presentations, financial filings of public companies, press releases and any other documents referencing your target company.
Research the division, product line, or group within the company that you are applying to.
Use this information to identify the skills and experiences that you want to highlight in your cover letter or call out in your résumé.
Do no wait until the night before the interview to do your research. From the beginning of your job search, today's competitive era requires the highest degree of knowledge about your target company. Your research will strengthen the content in your cover letter, the details you include in your résumé and the way you network.
Get out and network
It's great that you have your LinkedIn profile at 100 percent and you are connecting with business peers online. However, there is no doubt that the highest quality relationships are built by meeting face to face. And if your next career move is important to you, then you need to build quality two-way relationships fast.
This is no time for excuses! Don't find yourself using any of these top three excuses for not networking face-to-face:
I don't have time.
I am an introvert.
I don't know where to go.
We can solve the last one right here! Your local Business Journal is the place to go for all things career related, including calendars of networking opportunities. Not only does each Business Journal host many of their own events, they publish a calendar of other business events in their area. And you can read about local associations, industry trade groups, and clubs that host their own networking events, too.