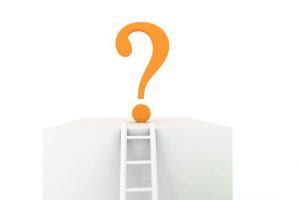 Although a career in the corporate world has many benefits, it is not unusual for businessmen and businesswomen to get burnt out from stress and routine, and begin considering a new career path — that of entrepreneurship.
While there is no perfect work environment, we must be honest with ourselves about whether a career path is really working. It is a decision that drives our overall sense of satisfaction.
According to Janet Carmichael, owner of Big Frog Custom T-Shirts of Nashville, it is important to take a holistic approach when you're thinking about transitioning to entrepreneurship. This includes everything from reviewing your finances, to having a life vision, and seeking out resources to get you where you want to be.
Sacrificing the relative comfort and financial security of a corporate position to focus solely on your own business can be challenging. When asked to provide insight on how to make the move from the corporate world to entrepreneurship, Janet suggests three tips for making the transition.
Conduct thorough financial planning
Review your personal finances before considering a major career move. Having a savings cushion will help reduce the stress associated with the financial risk you are about to take. Reducing your personal debt and luxury expenses will allow greater breathing room while you await the profit stage of your business.
Be brutally honest about budgeting, both personally and for the business. Every business requires a detailed budget, but a start-up business requires a three year perspective.
Look beyond your business plan to your life plan
Before you even start thinking about developing a business plan, think about your life plan. Making a career change as drastic as a move from the corporate world to entrepreneurship requires a great deal of self-reflection.
Review your passions, your frustrations, and your needs. This helps you to begin recognizing what it is you are searching for. Look at the practical things that are happening in your life: Are your children heading off to college? Are you approaching retirement? What is the health of your parents? All of these factors will help you envision where you want to be in 10 years. Rather than figuring out your business plan, you are truly figuring out your life plan.
Find support in networking and mentorship
Finding people outside of your inner circle can help you set your career goals. This will allow you to get a sense of their journeys and gather solid information and advice that you can apply to your own personal growth.
Don't be afraid to take time off to re-evaluate your career path or even seek out a career coach for direction. Communicating with others will give you a clearer sense of your next career move.
Owning a business is vastly different from being a corporate employee. Lost is that sense of routine, financial security, and lateral progression. But what you gain is a sense of ownership, personal accountability, and the flexibility of your own career. If you take a holistic approach, Carmichael believes you will be better prepared for making the transition from the corporate world to the world of entrepreneurship.