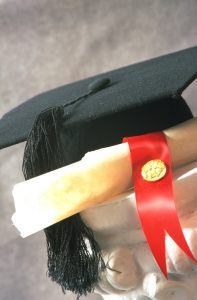 Rising tuition costs, growing student debt, and a very tough job market for graduates are signals that we need to help our kids with this "last mile" of securing employment.
Granted, our kids are putting their hearts into their educations and looking forward to improved job opportunities and challenging careers. But they may need your help. Let's look at some data. According to an Accenture study:
Nearly half of those who graduated in 2012 and 2013 consider themselves underemployed and working in jobs that do not require their college degrees
While 81 percent of the class of 2014 planned to earn more than $25,000 per year, 41 percent are earning $25,000 or less
While 69 percent of 2014 grads expected to find a job within 6 months of graduation, only 42 percent found one
While 85 percent hoped to find employment in their chosen field, only 67 percent are working in their field
Unfortunately, your son or daughter may have to settle for a job for which he or she is overqualified, or delay a career in a chosen field, risking as much as a decade's worth of foregone wages.
What can you do?
With graduation coming, give them something; don't just ask. Your child is saying, "I got this," right? Wrong. They may be strolling into their college or university's career placement center, expecting help. But school placement centers are most useful on a broad level, not focused on individual needs.
The career placement center on campus is optional for students to visit, and my informal survey shows that only about 10 percent of students are using the resources there. Finally, these centers are often underfunded, not in touch with the latest recruiting, interviewing, and hiring practices, and focus too much, in my opinion, on résumé writing.
Most likely, your children haven't done anything yet because they mistakenly think it's too early to look for a job. And if you ask them, "Hey, would you like some extra help in your job search?" I'll bet they will answer, "Nah." I am a mother of two twenty-something boys and I have privately coached many college graduates, so I know!
What to give
To help them attain success, choose gifts that can augment the resources available on campus. There are multiple options, depending on how your child learns best and what you believe is going to deliver the best results. Here are two main options:
Books
There are lots of good books available, written by authors with various types of backgrounds. Look for those that come with tools and templates, are current with the latest hiring trends and, preferably, authored by those who have been on the hiring side of the table. Many come in audio or digital versions, but also invest in a good old-fashioned book so your child can highlight, make margin notes and give it a few dog-ears.
Private job search coach
If your child needed private assistance in a specific subject, you may have secured a tutor Did your child ask for a tutor? Probably not. You recommended it and maybe even just did the presumptive close: "Here's your tutor."
Similarly, think of private fitness training. Maybe you have a trainer because simply going to the gym may not yield the results you want. Taking classes is a little better, but a private trainer accelerates the time toward meeting your goal.
A private job search coach can do the same. Get involved, push your child to start job searching right now, and consider options like a job search coach who will customize a program to help your son or daughter hit the ground running and get that dream job.
Parents, whatever you do, now is not the time to stop parenting.