The problem has two halves
Companies are accelerating their efforts to achieve disability inclusion and equality.
Candidates with disabilities need help finding meaningful employment. They face multiple barriers, biases and frustrations unlike any other segment.
NOD Leading
Disabiltiy Employers


61 million adults in the U.S. have a disability: more than 18% of our population (CDC1)
1 in 5 people with a disability was employed in 2019 vs over 66% of their counterparts (BLS)
46% of people with disabilities rated their last experience applying for a job online as "difficult to impossible." (PEAT)
The situation is worsening:
The employment-population for persons with disabilities decreased from 3% to 17.9% in 2020. (BLS)
Harder hit by COVID layoffs: 1 in 5 workers with a disability lost their jobs compared with 1 in 7 in the general population. (NOD)
Job Search Master Class® for Persons with Disabilities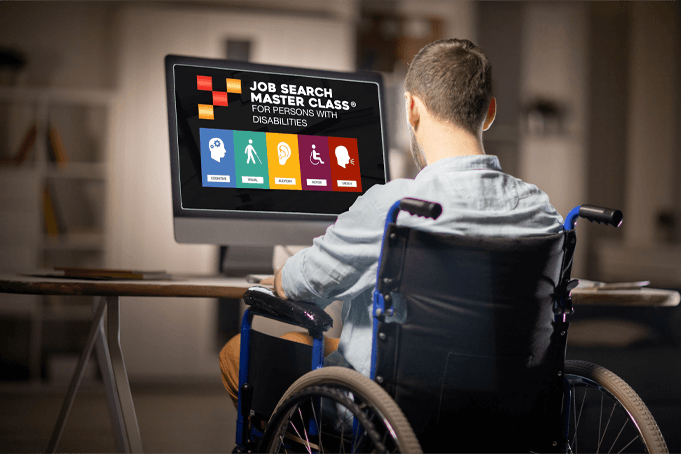 The nation's only online job search workshop customized for persons with disabilities. We deliver the instruction, tools, and templates to set a career goal, write a résumé, apply, and interview with confidence. Candidates from every field will speed up their search and land a meaningful job.
How You Can Help Candidates with Disabilities RIGHT NOW:
With your brand in front, fund scholarships to "Job Search Master Class® for Persons with Disabilities." A link will be delivered directly to those in need through non-profit organizations.
With your brand in front, fund a 5-part webinar series just for candidates with disabilities. The registration process, production and content is expertly-delivered with high engagement and Q&A time.
Provide access to our expert instruction to candidates with disabilities. 
Compliment your existing programs, train your teams, impact thousands