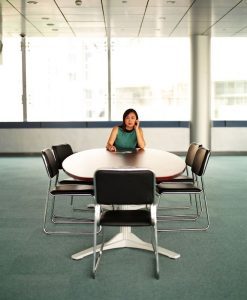 Losing employees (especially good employees) is bad for business. While turnover is inevitable, there are things that can be done to minimize the exodus.
A knee-jerk reaction may be to offer raises or promotions to your top talent, but I recommend you listen to what each employee values most.
Employees are placing extremely high value on other perks, especially those that increase work/life balance.
Value in flexibility
According to a study from Regus, the world's largest workspace provider, 79 percent of business people would choose one job over a similar one if it offered flexibility, and this doesn't just mean hours.
Professionals are looking to improve work/life balance by having the freedom to use alternate work sites that can help alleviate long commutes. The formula for business success lies with creating a strategy that makes employers comfortable with a remote team and gives employees a professional setting where they have the resources to do their best work.
"At every level, today's workers are stressed," said Sande Golgart, senior vice president of corporate accounts at Regus. "Anything that can be done to relieve that stress and improve work/life balance is far more appealing than financial compensation."
He added that flexible work is a key driver to managing responsibilities at home and at work. The freedom to work remotely or outside of traditional hours gives individuals more control over their time.
The study found flexible options aren't just good for the employees, they benefit the business as well. Nearly 80 percent of business people polled agreed that flexible work increases staff retention, helps attract top talent and eases work-related stress.
Seeing the benefits
The good news is that advancements in mobile technology, including webinar solutions, shared calendars and information sharing sites foster remote working. The common fears by employers that they couldn't measure a remote employee's performance are now addressed by the use of basic technology tools. And shared space providers have systems in place to help users maximize their use of the space to achieve the best possible results.
Companies of all sizes need to embrace flexible work and share in the benefits, from Fortune 500 businesses to new start-up companies. These collaborative workspaces have proven to yield cost savings, provide a boost in employee satisfaction and result in better productivity for companies.
Small companies, like New York City-based Dark Arts Consulting, rely on flexible options as well. Dark Arts does not have offices for all their employees. Instead, they provide access to Regus' flexible workspaces where employees can drop in and stay productive between appointments.
The CEO of Dark Arts, Lee Solt, credits his remote work policy for retaining and attracting great IT consultants in a very competitive field, as well as helping him to grow his business.
"My employees are always on the move, meeting with clients," he said. "There is no reason to pay for an expensive office no one will use. More importantly, why make my employees waste time commuting when they can be productive from anywhere?"
If your organization isn't implementing a flexible arrangement, now is the time to start considering the strategy. Assign a committee or leader in your organization to develop a plan and communicate broadly with your employees that this is more than just "on your radar."