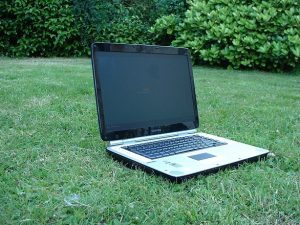 In recent years, working remotely has become more common in workplaces across the country.
Technological advancements, such as web conferencing, softphone technology, and cloud computing have made working from home — or the local coffee shop – that much easier.
Research from the American Community Survey has shown that the number of remote workers in the United States increased by nearly 80 percent between 2005 and 2012.
The number of jobs with remote work opportunities continues to rise annually. Currently, there are an estimated 3.2 million American workers who work remotely at least half of the time. This increase in remote work opportunities is affecting how job seekers, especially those in the IT industry where remote work is particularly feasible, evaluate job offers.
In fact, many people prefer working remotely rather than coming into the office. Research shows 70 percent of millennials say they'd rather telecommute than work in the office, and this statistic reflects the overall attitude that remote work is an incentive to employees.
While working remotely has its advantages, is it really for everyone?
Anthony Curlo, the CEO of IT recruiting and staff augmentation firm DaVinciTek, argues that while some studies show remote work can lead to more engaged and happier employees, it is not ideal for all professionals and should not be a key factor in all job searches. Though remote work has become a key consideration for job-seeking professionals, Curlo says candidates must know themselves before making remote work an influential factor in a job search.
"Though there are an abundance of remote work opportunities for those in the IT industry, candidates must be honest about their own ability to handle the heightened responsibilities and expectations that accompany remote work," Curlo says. "Jobs that don't offer remote work therefore shouldn't be discounted on that reason alone."
Only professionals who are truly self-motivated and self-directed will be successful as remote workers. Employers will expect the same productivity, if not more, when employees work remotely. If professionals find it difficult to be motivated without supervision, remote work will ultimately lead to poor performance reviews.
Curlo provides additional advice on working remotely:
1. Remote workers must be capable of managing their performance
Remote work is only ideal for driven employees who can manage and measure their own performance. Remote work eliminates the case for micromanaging, but some employees may need to be more intensely managed to ensure they are putting out their best work. While digital media makes it simple to communicate when working from home, a remote worker may have fewer resources to reach out to for guidance.
2. Remote workers must be self-motivated
Research from Gallup's State of the American Workplace shows workers tend to clock in more time – up to four hours more a week — when they work from home. "While some employees are self-motivated to succeed, others need to be in a workplace environment to stay motivated," Curlo says. "When working remotely, employees may have more time from the time they saved from not commuting or socializing. But, while some employees are putting in more work, others may be actually doing less and clocking in more time. Though it's the responsibility of the employee to perform all their duties to the best of their ability, it's also the job of the employer to manage the time sheets to detect any changes in productivity."
3. Don't let working remotely hinder collaboration
While web conferencing and file sharing capabilities make it easy to collaborate with other employees from home, some employees benefit from face-to-face interactions. "Job seekers must distinguish the extent to which a job's responsibilities rely on collaboration and communication before using remote work opportunities as a primary criterion for accepting a position. Isolation could hinder critical accessibility," Curlo says.
There are two sides to every story, and the same goes for remote work. While remote work has many advantages, it's not for everyone. To pinpoint who will succeed by working remote, evaluate each employee's behavior and performance before offering the incentive.